We are driven to change the world
We strive to help organizations transition towards a culture that deliberately leverages the collective genius of their internal and external stakeholders – to achieve greater impact.
Fostering Innovation with Impact
Babele is a technology and consulting company that works in the fields of collective intelligence, business modeling and social impact. We have pioneered application of open strategies and collaborative business planning, providing our programs and online platforms to universities, incubators, networks and corporations spread across 4 continents.
About us
Babele is a catalyst focused on the systemic approaches to innovation, which brings together a global network of universities, companies and NGOs, to create a strong supply of solutions to both mitigate climate change and support adaptation to it effects.
The open-innovation approach that we promote through digital tools and consulting services, can act as the platform through which individuals from a wide variety of stakeholder groups can convene and co-create ideas that maximise value for society as a whole.
This collaboration is characterised by the cross fertilisation of knowledge from stakeholders with different backgrounds, the incorporation of un- and under-utilized ideas, technologies, and information into active innovation processes, as well as the engagement of different actors jointly contributing to create a prosperous and inclusive, climate resilient society.
Instead of creating isolated silos for each social innovation program, our platform provides a broad interconnected ecosystem, in which different networks can manage their private online environment, but they can also engage with other programs, to borrow experts, share best practices, cross-pollinate ideas and collaborate.
We have gathered a global network of 100 impact driven innovation programs, 2000+ social ventures and experts from 116 countries. Our theory of change is to prevent these programs to work in silos, so that climate innovators and social entrepreneurs can leverage the collective knowledge and resources of a global, sustainability-driven innovation network.
Babele is a mission driven social enterprise, reivesting 90% of its profits back into supporting our social mission. With no external investors to answer to, we are free to dedicate our selves to the task of creating a global social innovaiton ecosystem.
Emanuele Musa
Expert in open innovation, lean startup and design thinking. Emanuele is speaker at numerous conference and has trained over 500 social ventures in 15 countries. He manages IT project management and sales.
Ruxandra Creosteanu
Highly numerate and with a strong analytical background, she is an ex sustainability consultant at Deloitte and a true change-agent at heart. She provides engagement and sustainability consulting to large organizations.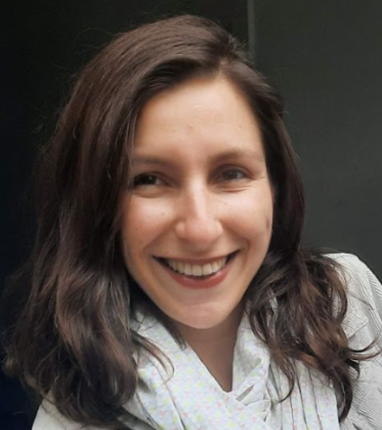 Noemi Salantiu
As a social scientist and experienced community builder, Noemi ensures Babele's platform growth aligns with our mission: connecting partners, fostering social ecosystems, utilizing data, and maximizing collective impact.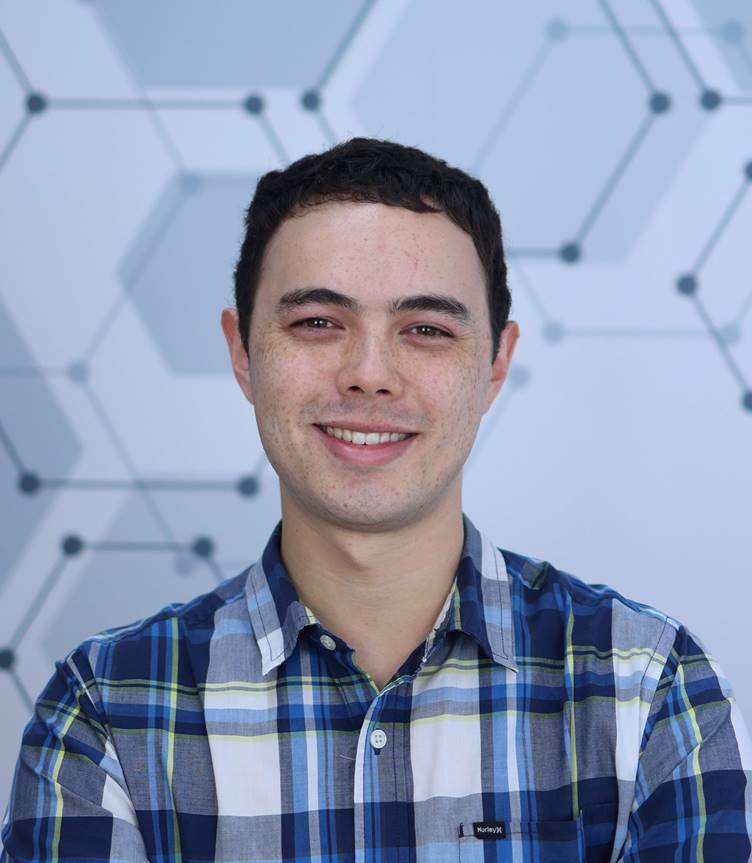 Chris Coles
A proficient full-stack engineer, Chris has experience in energy trading and co-founded an AI-driven startup for remote solar surveys, demonstrating a commitment to using technology for positive change.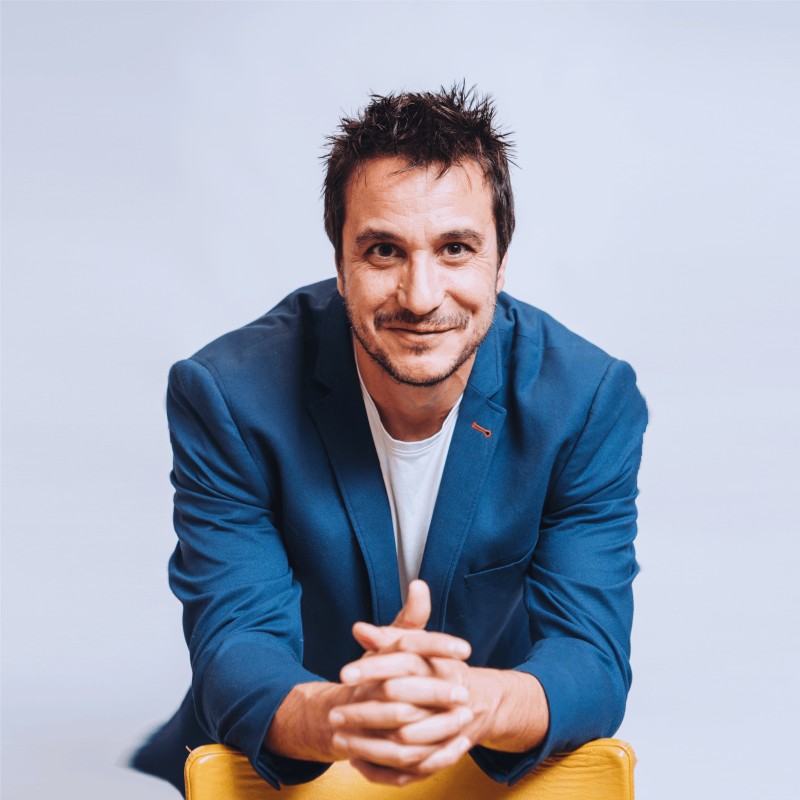 Diego Escalada
Senior back-end developer, with 20 years of experience in .Net. Diego is co-founder of InnoCV and oversees the continued development of Babele platform's architecture.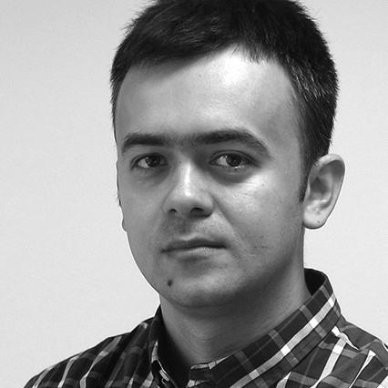 Ognjen Vukovic
Senior back-end developer with 16 years of experience in various technologies. Ognjen contributes to the development of the platform with new features.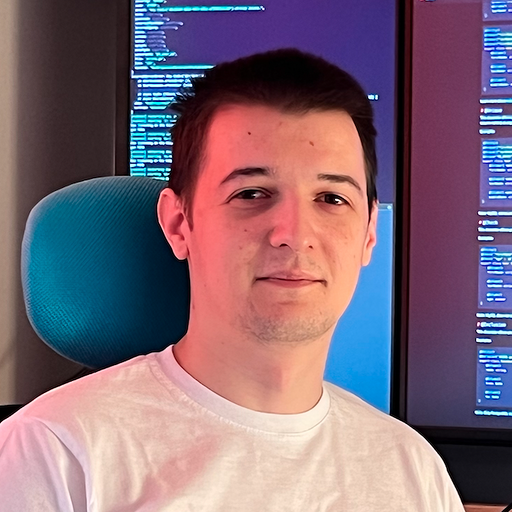 Tiberiu Butnaru
A versatile developer who's a frontend wizard and a backend aficionado, all rolled into one. He crafts user interfaces with finesse, making them engaging and intuitive.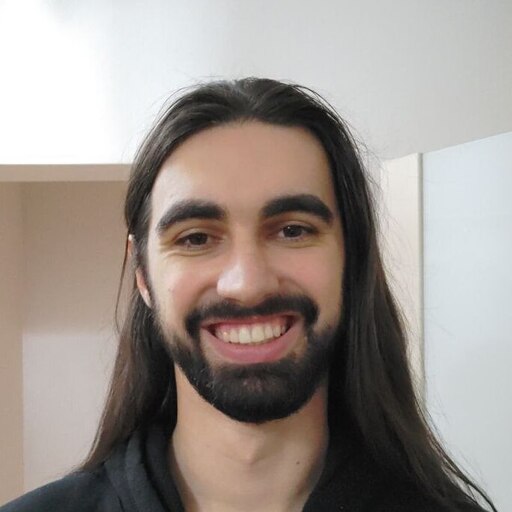 Valeriu Seremet
Senior full-stack engineer focused on the back-end, Valeriu has experience with working in start-ups and is very enthusiastic about developing Babele's product.
Andrea McGrath
Seasoned strategist, researcher and connector with deep, cross-sector experience. Andrea has worked with accelerators, social enterprises, venture funds and national networks. She is the founder of Amplified impact, a strategic advisory working in the field of social change.
Jorge Calderon
Lecturer of entrepreneurship at Haas School of Business, in Berkeley; Social Impact Fellow at the Institute for Business and Social Impact (IBSI); Faculty Director at the Global Social Venture Competition (GSVC) and Founder of the Impact Strategy Advisors & Promise Capital.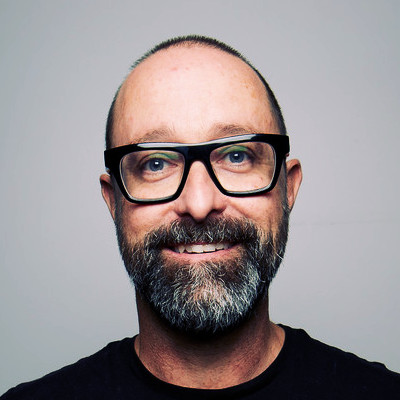 Tim Rayner
Tim is co-founder of One Million Acts of Innovation in Australia, he is a philosopher and writer. He wrote the award-winning short film, 'Coalition of the Willing'. As an expert in open innovation for social entrepreneurs; Tim provides advice regarding the platform's collaborative environment.
Daniel Goldman
A recognised business leader, advising and supporting innovators who are making big, sustainable, systemic change. Judge at the DELL Social Innovation competition, he is specialized in business modeling and building great and lasting teams.
Johan Du Plessis
An experienced CTO and serial entrepreneur. In 2012 he founded a Startup Incubator, working with some of Australia's top Entrepreneurs. He is cofounder of Ability-Mate: an impact venture specialised on 3D Printed products for disabled people.
Richard Catherall
A social innovation specialist and expert in investment readiness, he works with the UN on social entrepreneurship development. Richard is co-founder of Radical Capital and Katarsis Ventures.
Jeremy De France
Senior developer and architect of numerous software products including e-commerce, SaaS, finance, health & social networks. Jeremy is co-founder of GRI, a suite of robust online tools, management techniques, and practical training based on a proven behavioral assessment.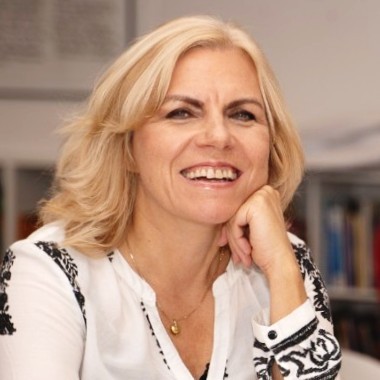 Daiva Naldal
As executive advisor, consultant and mentor, Daiva's mission is to help development and growth of sustainable businesses that bring positive impact on our lives and our planet, while generating profits to the owners.
Giuseppe Fabbri
Giuseppe worked for the Italian cooperatives for 25 years in corporate governance, business planning, financial planning and management. He founded Eurofer Srl: one of the main railway transportation company in Central and Eastern Europe.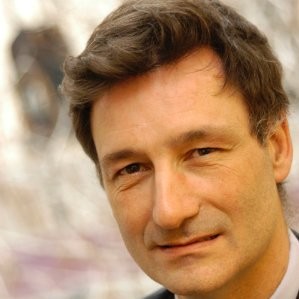 Emmanuel De Lutzel
After 24 years of classical banking and financial career, he became a social intrapreneur within BNP Paribas. In 2006, he convinced the top management of the bank to launch a microfinance activity and social intrapreneurship program.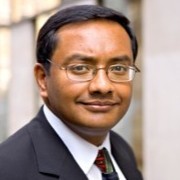 Raj Burman
Fellow of the Institute of Enterprise and Entrepreneurs, which life's purpose is to solve big problems to challenge the status quo. He invests in human capital to empower entrepreneurs to become agents of change to get their greatest work to the world.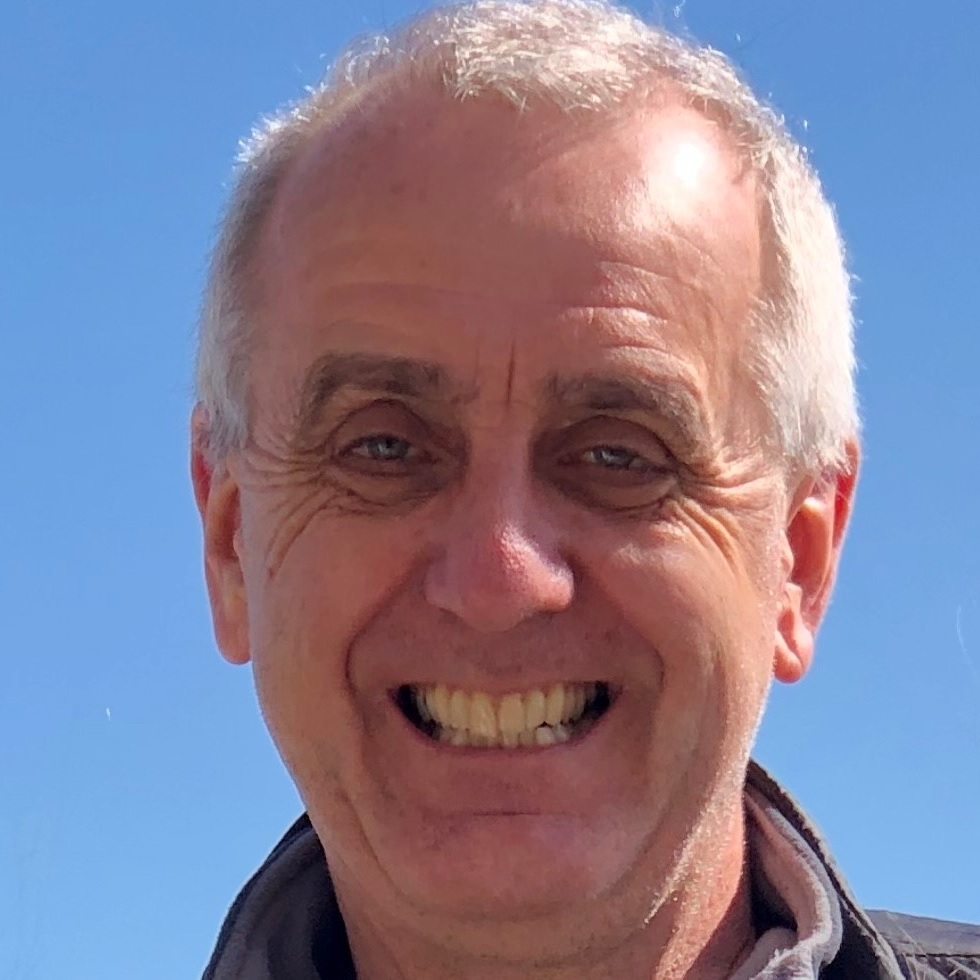 Chris Birch
Chris is professor of social entrepreneurship at the University of Greenwich, in the UK. He established the CIII (Centre for Innovation, Imagination and Inspiration), which is focused on improving  productivity, sustainability and profitability in small and medium sized enterprises.
A bit of History
Babele was cofounded in the fall of 2013 by Emanuele and Ruxandra, who left their corporate jobs in Paris (P&G and Deloitte) because they believe that the current societal paradigm is unsustainable and only through collaboration will our society be able to tackle the most urgent challenges of our time.
This shared vision is the DNA of our team. We aim to harness collective intelligence and foster multi-stakeholders collaborations with the aim to build, test, refine, and scale effective solutions to achieve transition towards a circular, zero-carbon economy.
We are a mission driven social enterprise, and we spend a great deal of time working on high-impact initiatives, aimed at solving humanity's urgent challenges. Our projects include: a pre-accelerator program for Syrian refugees in the Greek island of Lesvos (for the development of social businesses with the local population), boot-camps with Save The Children to help young students co-create solutions against bullying at school, Participatory democracy projects with local communities, workshops to help corporate managers become social intrapreneurs, as well as our continued support to NGOs that are striving to become economically sustainable social enterprises.
Trust and honesty sit at the base of any action we do.
Partners, sponsors, and friends
We are very grateful to our partners who have contributed to our vision of fostering collective intelligence and social innovation. Without them, Babele probably wouldn't have existed. If you have come this far and want to help or get involved in one of our programs, write to us and let's meet.
For incubators & accelerators
Create an all-in-one, collaborative and organized workspace to manage your accelerator program and engage stakeholders in business modeling, mentoring and peer-learning.
For corporate intrapreneurship
Create a virtual incubator for the most innovative projects in your organization. Engage your heterogeneous stakeholders' network in building, testing and validating solutions.
For social business modeling
A free collaborative tool for social entrepreneurs to develop a thorough business strategy while crowd-sourcing feedback and validation from key stakeholders.
Intrapreneurship incubators
Create a powerful incubator for the most innovative projects in your organization. Engage your stakeholders' network in building, testing and validating sustainability driven solutions.
Startup accelerators
Develop an accelerator program to guide startups from idea to executive pitch to embrace innovation in a structural way.
Crowdsourced strategy
Define a challenge and let the best response emerge from collective intelligence. We you excel at design thinking, Lean Startup, social business modeling, and growth hacking.