Cook your Startup
A full-day workshop on lean startup, business modeling, collaborative-validation, pitch-training, and cooking!
In a nutshell
During this hands-on collaborative workshop, participants delve into the methods and the tools to effectively develop their social enterprise, and  participate to a dynamic cooking session, held by an experienced Italian chef, which will boost the team building experience of the event.
They will discover how to effectively develop and validate a sustainable strategy while driving the organization's evolution in short, iterative cycles – to assess what works best for both business and social mission, to learn how to eliminate risk and avoid failure.
What's in it for you?
You will learn how to develop and validate your strategy avoiding to waste time, money, and effort building the wrong product or service. You will also learn how to effectively engage your stakeholders to contribute to each phase of your business development.
Participants leave this workshop with a much clearer understanding of their short term and long-term goals, a refined social business strategy and a schedule of practical actions, that will help them save weeks in the development of a sustainable enterprise.

1. Social Business Modeling
Duration: 1.5 hours
Content: the program starts with a clear introduction to Social Business Modeling and how to balance non-profit and for-profit activities. Participants then use the Babele platform to build their business model, receive mentors' feedback and collaborate with peers. They are provided with theoretical knowledge, examples and best practices, as well as clear guidelines to do each exercise.

2. Social Lean Startup
Duration: 1.5 hours
Content: We will go through the key techniques to launch a sustainable project in costeffective way: Lean & Agile approach, analysis of beneficiaries value; validated learning and hypothesis validation; Stakeholders discovery, development and archetype, from the MVP to the go to Market, Cohort analysis and innovation accounting (key performance indicators), social impact measurement, split testing and pivoting. The entire process is gamified and rich of valuable examples.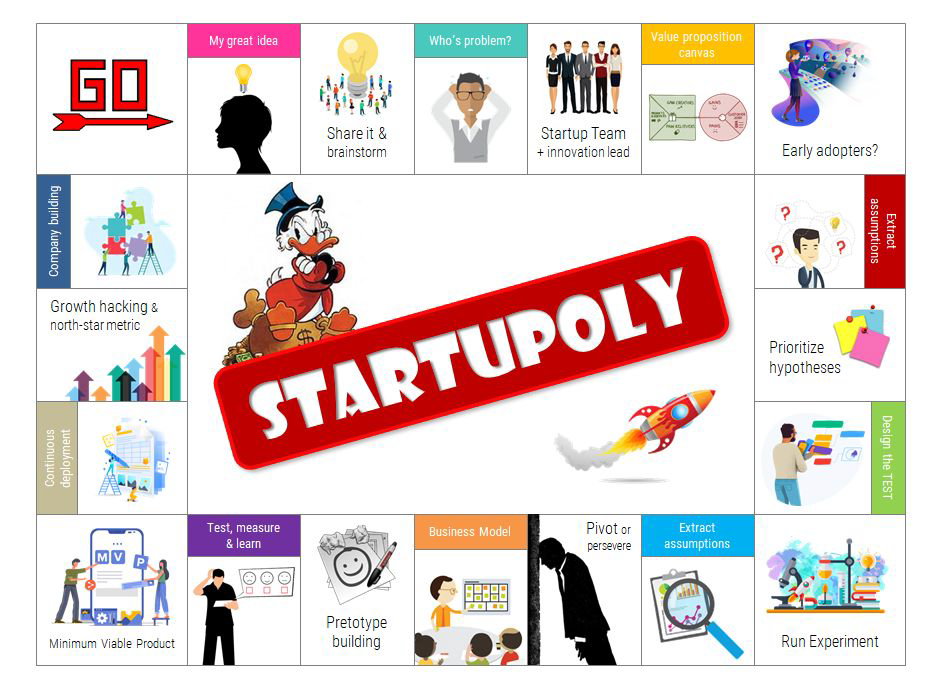 3. Collaborative Validation
Duration: 1.5 hours
Content: Participants are involved in a dynamic crowdsourcing session to validate their key assumptions of their social enterprise in a collaborative way, through open feedback. Each project is given 20 minutes to present the strategy and analyze it along with the other peer social entrepreneurs. The aim of the exercise is to conceive the most effective action plan to validate the riskiest hypotheses. The Mentor will facilitate the exchange, guiding the discussion towards the creation of solutions that address the challenges of each initiative.

We are already planning new events
Give us your email if you want to be notified
Do you want to host your own events?
We can create tailored events just for your needs.
So far, we have been working with many Corporations on the fields of Organizational Culture,
Social Business Modelling, Intrapreneurship, Collective Intelligence and Lean Startup.
For more information, drop us an email at manu@babele.co